Motion Graphics & Animation Studio on the East Coast of Barbados
"These 'It's a Fact!' videos are a great resource for teachers and parents."
Macmillan Caribbean website
Vividview is an independent studio with a portfolio that includes educational animation, television shows, commercials, web development and electronic publishing. Our work has been broadcast through much of the Caribbean and in the UK. Our animation has been screened at film festivals in Barbados, Trinidad & Tobago, New York and Toronto.
Vividview's primary focus is in post production, visual effects, motion graphics and animation. Our creativity and technical skills are evident whether we're building a crowd of thousands from five people, or writing educational content for children.
It's a Fact! is a series of magazine format animations made to inspire creativity, critical thinking and self-esteem. It's a Fact! addresses serious subject matter in a manner that is accessible to the primary school age group. The series aims to give children from the Caribbean region and Diaspora a positive reflection of themselves.
For more information or to view, download or print our accompanying online educational resources, please visit our website www.itsafactcaribbean.com.
Animation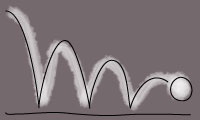 Vividview creates character animation for advertising, entertainment and educational work. The It's a Fact! animated series is written and produced by Vividview with music and sound design by Shoestring Studios and voice acting by iNDRANi.
Motion Graphics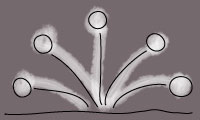 Vividview produces 2D/3D graphics with digital video footage or animation. Motion graphics help create the illusion of movement and rotation and are great for branding, broadcast identity and title sequences.
Web Design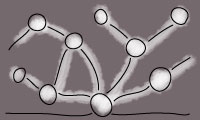 Vividview builds custom sites or can customize template based sites. With our experience in design, typography and code, we can create innovative site design that best reflects your business. Contact us for hosting requirements.
Creative duo with technical know-how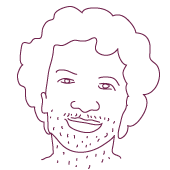 Marcel
Designer 1
Marcel is an illustrator, animator, motionographer and digital media designer with a background in fine art. He is packed full of good ideas and takes most things one step further.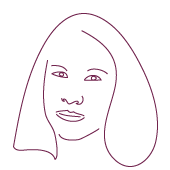 Liesje
Designer 2
Liesje is a DV editor and digital media designer. She is the writer/director of the It's a Fact! series and is committed to creating quality content for children in the Caribbean region and Diaspora.
We'd like to hear from you...